With Oprah down to less than 10 episodes remaining, I have been watching every single one; I figure she will make these last shows pretty good. Since Oprah and I have the same influence on society, and she shares her favorite things with America so they don't have to live in the dark anymore, I thought I should do the same. Here, however, is the very small difference between myself and Oprah, I will not be giving my audience one of each of the things I list. Other than that, it should be just as exciting of an experience...ish.
Here we go,
Kristi's Favorite Things!
1. My iPad.
I am so in love with this little device, it is hard to imagine my life without it. I love reading books on it. (Have you ever been going on a long trip and had to pack several books so you wouldn't run out? Well, I don't have to do that anymore.) I also love playing Words With Friends against my, well, friends (guess that explains the name). I also love all of the mind-numbing, complete waste of time games, being able to read my blogs first thing in the morning (my computer stays downstairs), downloading movies for flights, and all of the other great things it can do.
2. Shellac manicures.
This manicure lasts for about 2 weeks (sometimes longer depending on how hard you are on them), prevents your nails from chipping and peeling-which is what happens when I don't have polish on mine-and doesn't ruin your nails the way acrylic does. I don't think I'll ever get a regular manicure again. (Tip: Make sure they use the UV lights...otherwise they aren't doing it right.)
3. Cooking.
Right after Steve and I got married, I cooked every night and was so proud to be the perfect little wife. Then, our waistbands began to expand and my cooking was blamed...I personally blame the Mexican food a certain someone eats everyday for lunch...so I stopped cooking. Now I cook about twice a week and love it. My favorite way to find new recipes has been through blogs. I need some more healthy recipes though, so if you know of any good blogs featuring healthy cooking, let me know.
4. Date night.
For Steve and I, we enjoy going out to try a new restaurant and different foods (we're foodies). There are no kids to get away from, but it is still important to go out, get away from the TV, and connect. I have already laid down a few rules: no group dates on date night, and no going to the movies on date night...we might as well be at home watching TV. I know my friends with kids don't have the luxury of being able to go out as often, but in my opinion, they need date night even more than I do...even if it's just once a month.
5. Reading.
Thanks to my iPad, I'm a reading machine. Right now, I am enjoying some entertaining, easy reads, but I try to switch between those and books that can teach me something. Here's the problem though, I started George W. Bush's
Decision Points
about 2 months ago and just finished it last Wednesday night. It was a very good book and I learned a lot, but wasn't the type of story that you lose yourself in. That night, I downloaded a couple books and already finished all 350 pages of
Pioneer Woman: Black Heels to Tractor Wheels
(which is sooooooo good if you haven't read it), and am 3/4 of the way through
Lies that Chelsey Handler Told Me.
Next on the list is
Water for Elephants
which I'm sure will go just as quickly.
6. Pinotage.
If you haven't heard of this, it is a type of red wine. This particular grape only grows in South Africa and it rocks my world. Unfortunately, most liquor/wine stores don't carry many South African wines, but ask one of the employees if they carry it....you'll be glad you did. Some good wineries are Spier and Kanonkop. 2008 was a great year for SA wines...FYI.
7. Shoedazzle.com.
This website is a club where, after you answer a questionnaire about your personal style, you are sent a showroom every month featuring shoes, handbags and jewelry that you might enjoy. Here's the best part...everything is only $39.95. If you don't like what they sent you that month, they offer you some of the shoes that
almost
made it in your showroom. If you don't like any of those, you can request more shoes to choose from. If you don't like those, you can simply skip that month. I have acquired about 10 pairs and am hooked. Important Note********If you want to join Shoedazzle....leave me a comment and I will send you an invite. You can earn free shoes if you refer people to join.********
http://www.shoedazzle.com/
8. US Weekly.
Maybe this is wrong...but this is my main source of news. If this is wrong, I don't wanna be right.
9. Rue La La.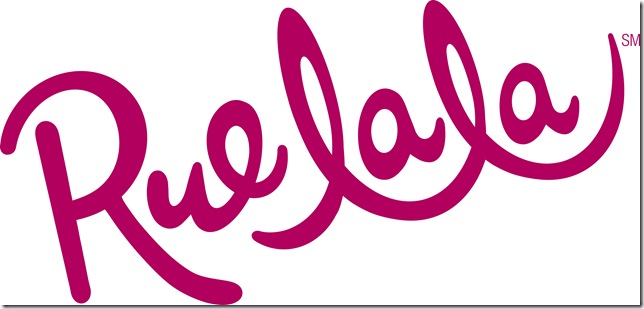 This is another shopping website. This site features designer goods and offers them at a VERY discounted price. I have purchased several things from them and have been very pleased. They also have a great return policy. If you return it for a site credit, you don't have to pay shipping on the return. If you want your money back in your hot little hand, you have to pay the return shipping.
http://www.ruelala.com/
10. Kettlebells.
A client of mine in Sarasota first introduced me to this exercise, and I recently bought a Kettlebell with a DVD for myself. This exercise works your legs, back, abs, arms....everything! It is pretty easy too. You can either do it like I do, in the privacy of my own home in case I look goofy while I exercise, or most areas offer a boot camp. I guess you could just google that to find it. Give it a try.
11. William Guzman.
William is my hairdresser. He first did my hair for my wedding and did an amazing job. I have since gone to him for highlights (just wanted a little change) and cuts. He is at Satori Salon in the Heights here in Houston. Best part about William, aside from his glowing personality and great skill: he gives me wine every time I go. My kind of man!
Well, that's it. What are some of your favorite things? I love to try new stuff!